HeartsHerd Animal Sanctuary and Rescue Center is a 501C3 non-profit organization located on 21.75 acres of beautiful property in Buskirk, NY. Tending to a variety of animals who have lost their owners, run their course for their owner's purpose, or just plain ol' need love – our Herd continues to grow.
Click here to view all of our adoptable pets at once. Click on the pet's name below for more details.
Application Form to foster/adopt our pets.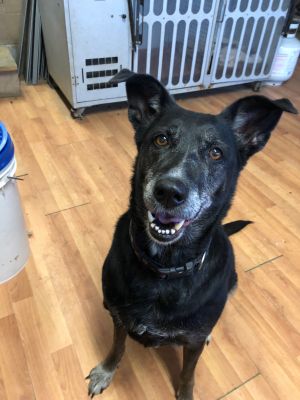 Meet JADE! She was adopted by our rescue a few years ago but sadly her owner passed away. She was in such a wonderful home and now she resides at a boarding facility. She is a sweet girl however she prefers to be the diva dog of the household so we want to find a home where she is the only dog. She is not aggressive to dogs that she encounters in the community! We are unsure how she will do with cats but a meet and greet can be done. Also, she will do best in a home with teens and older. Please ask us how to make Jade a part of your home.
Adult, Female, Large
SPECIAL REPORT: Featuring our latest additions to the sanctuary, Ollie and Sunny! Read their mooo-ving story about how Sunny became Ollie's "seeing eye cow"!
---
Donate safely and easily to help any of our domestic or farm animals in need. Learn how you can help by participating in our fundraisers, volunteering or donating.
---
We've seen a rise in people needing to re-home potbelly pigs. We have one in foster and we just got another one yesterday.

Before you think of purchasing or adopting one, here's a good article to read. 🐽
Potbellied Pig Behavior, Herd Dynamics and Relationships with Other Animals
Potbellied pigs (also called potbelly pigs) are intelligent creatures who have complex thoughts and emotions, social hierarchies and herd dynamics. To be content, they need the companionship of other beings, especially other pigs. Pigs love being in the company of other pigs, so if you're consider...
This view never gets old from our back deck! Happy Friday everyone.
Anyone looking to adopt an affectionate, male cat? He is hands down, the sweetest cat that will love you to pieces.

We helped rescue him and his siblings from a bad situation in Bennington, VT and he isn't dwelling on his past.

His name is Boi Cat and he's 1 year old, neutered, vaccinated, healthy and ready for his fur-ever home!

Please share or tell someone that you know that may be looking for a cat.

Serious inquires, please PM us!
This is what JOY looks like for ducks and geese after they've been released from their winter enclosures. The first day on the pond is so wonderful; their first bath! 😃 🦆
PLEASE help Jade! She is a special girl, she had been in our program for a long time before an amazing man adopted her and worked with her special "issues"....he has now passed away and Jade is homeless again....she needs a place without other animals or children...she needs one human to love the rest of her life. She is 8yrs old, spayed and UTD on vaccines...
Please consider people you may know that may want to foster or adopt.
Thank you.
It's a sad day at the sanctuary. Our most friendly hen, Chica, crossed the rainbow bridge this morning. She will be missed.

RIP Chica 🐓
We absolutely love networking with other rescuers....so happy one of our "peeps" met Lilly it was a perfect match for Pepper and Kim😍. Can't wait to meet her at the Spa! ❤️
Yeah for Freeway and for the Lundy family! Freeway has been in our program for a few months while his human tried to recover from illness to get back to him....unfortunately his human lost her battle...💔
The Lundy's had there own loss of their beloved pup however opened their hearts and arms for Freeway❤️
Healing hearts for both 😍
Such an endearing story! 🐮 🐶
This tiny baby cow was spotted in a flooded field after Hurricane Harvey. She was very sick, but she fought so hard get better. Today on Comeback Kids: Animal Edition, watch how Harveigh bounced back and grew up to be a happy, sassy cow who has the run of the house — all thanks to her rescuers, and her friendship with a very special pit bull 💞